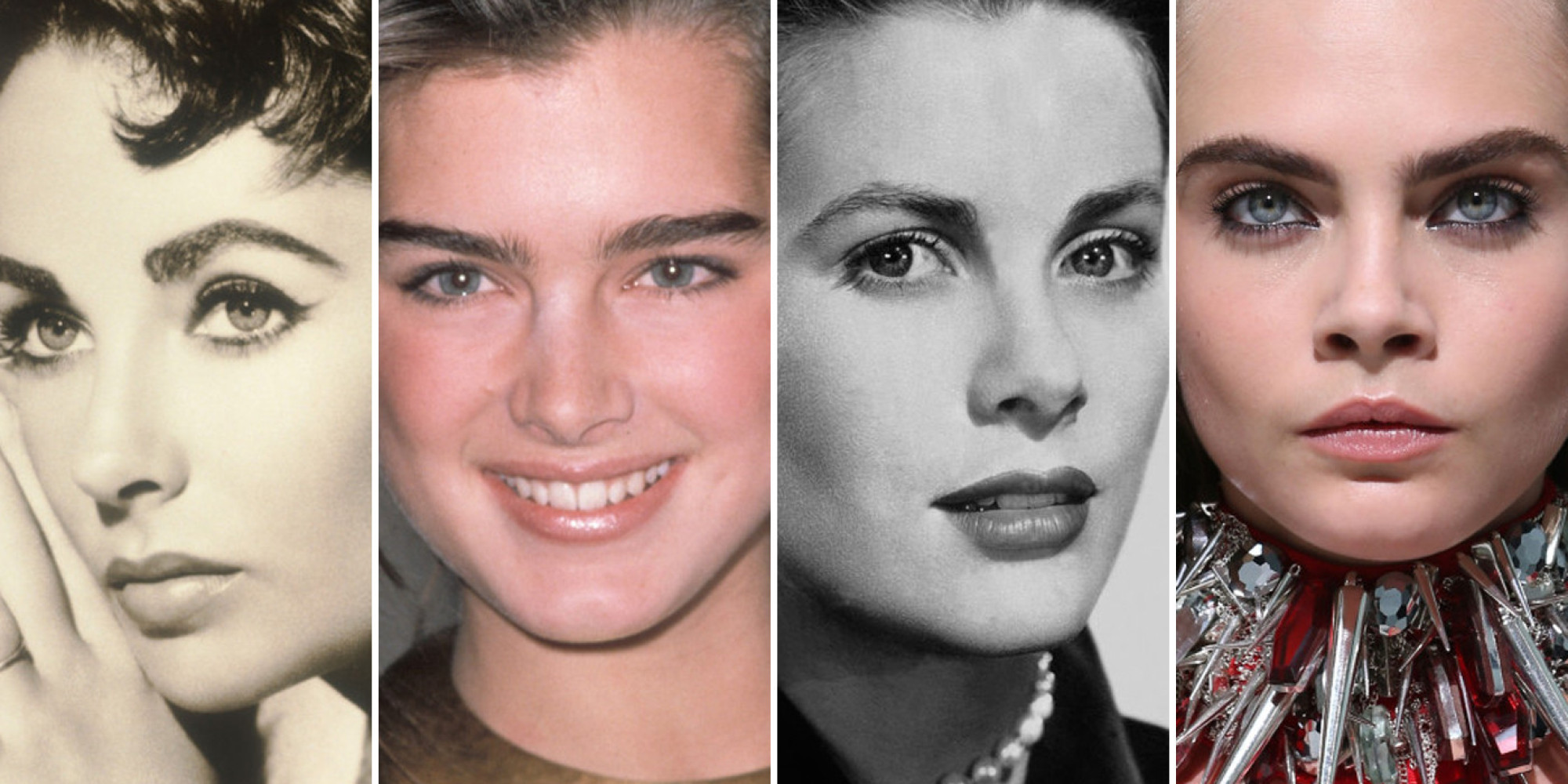 Round Shape
A round shaped face can be distinguished if the width and length of the face are about the same size
Style: High Arched Brows
High-arched brows will provide a vertical point and create the illusion of a slimmer face. To achieve this begin filling in the brows in at the arch, making  the arch darker will highlight the desire shape.
Pro Tip: Brush your eyebrows upwards and apply highlighter to the brow bone to lift your brows and create an even longer and slimmer face
Oval-Shaped Face
An oval face shape can be distinguished when the forehead is slightly wider than chin, and the cheekbones are high and pronounced.
Style: Softly Angled Brows
Balance out the facial features with a soft angled brow, this will add some dimension and depth to the face without creating harsh lines or angles.
Heart-Shaped Face
A heart-shaped face can be dintingushed when the forehead is wider and the chin is sharp and pronounced
Style: Rounded brows
A rounded shape brow will help soften the more pronounced and angular areas of the face. Try going with a low arch in the brow unless you have a short face. The better groomed the eyebrows are the more balanced in the face
Square-Shaped Face
A square shaped face can be distinguished when the jawline, forehead and cheekbones are the same width.
Style: Thick and flat with a slight soft arch
To soften the harsh angles in the face and add some depth use slight angled brow, this will take the attention away from the jaw and focus on the brows.
Diamond-Shaped Face
A diamond shaped face can be distinguished when the cheeks are wider set and both forehead and chin are narrow.
Style: Curved Brows
With a diamond-shaped facial structure the ultimate goal is to create the illusion of a shorter face. In order to soften and and shorten the face a curved brow will lift the entire face upwards creating the illusion of a rounder face. To enhance the brows even further elongate the brow so it is in greater proportion with the sharp jawline.
Long-Shaped Face
A long- shaped face is distinguished when the everything is a similar width (forehead, cheekbones & chin)
Style: Long and flat eyebrows
The the face is long-shaped the main goal is to give some width to the face, do this with long flat brows to create some balance. Add some width to your face with a elongated down-ward curve, giving you some arch without the illusion of added length.
Pro Tip: Do not brush your brows up , brush them width ways and go lighter as you the edge towards the ear